Locations in North Naples, South Naples, Bonita Springs, and Fort Myers
The History of All Saints Eye Center

After completing his residency in ophthalmology in 1992, Dr. Zimm chose to make Naples, Florida his home. Starting out solo was a challenge, however, the practice grew exponentially as Dr. Zimm saw patients of all ages and with any ocular problem. In 1995, Dr. Zimm recognized the need to be located in a highly visible, free standing facility and, therefore, his first office building was constructed in 1996 on Immokalee Road. After 27 years of Catholic education, Dr. Zimm felt it was only fitting to name his practice "All Saints Eye Center."
Several years later, the practice became too large for one eye doctor and, therefore, he added optometrists to the staff to accommodate the increased patient volume.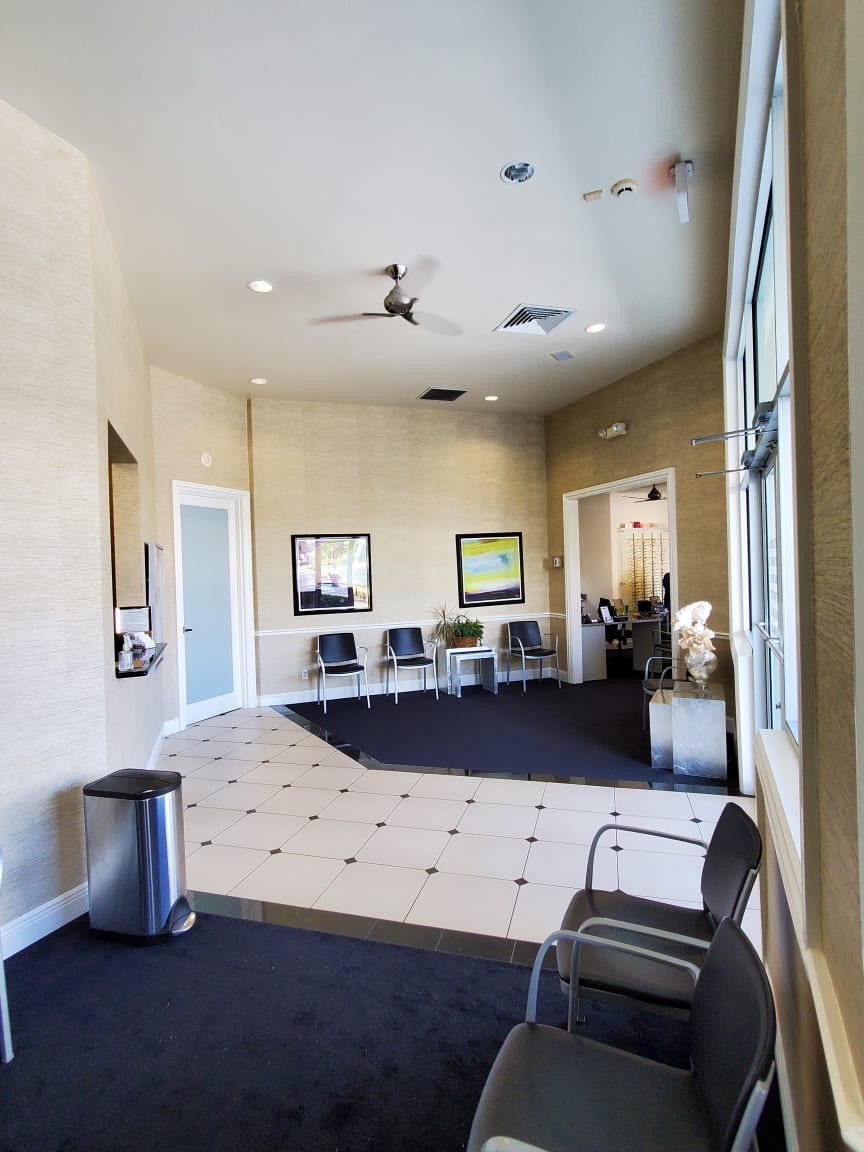 Due to the fact that a lot of patients were travelling from Lee County to see Dr. Zimm, he opened the first satellite office in Fort Myers in 2000. Due to the rapid growth of Southwest Florida, All Saints Eye Center opened a third office in south Naples and a fourth location in Fort Myers by 2002. At that time, the staff had grown to approximately 20 people including four optometrists as well as an optical shop in all locations.
In 2004, Dr. Zimm and other local ophthalmologists opened Doctors Outpatient Surgery Center, an accredited ambulatory surgery center located in north Naples. This state of the art facility is where Dr. Zimm performs the majority of his surgical cases.
In 2012, it was apparent that we had outgrown one of our Fort Myers locations and, therefore, we moved to a free standing facility on Metro Parkway. The south Naples office experienced similar expansion and, in 2015, a building was constructed on Heritage Trail directly off of Davis Boulevard.
In an effort to provide the finest, and highest level, of care to the people of Southwest Florida, Dr. Zimm added sub-specialists in the area of oculoplastic, retina, and dermatology staff has grown to over fifty employees all dedicated to provide
Our goal is to provide the highest quality eyecare to our patients. Therefore, each patient must be treated as if they are the only patient in our practice. Our mission can be summed up in one sentence...
"Practice good medicine and the rest will come!"
Edward J. Zimm, MD
(Dr. Zimm's Father)