Macular Degeneration in Naples, Bonita Springs, & Fort Myers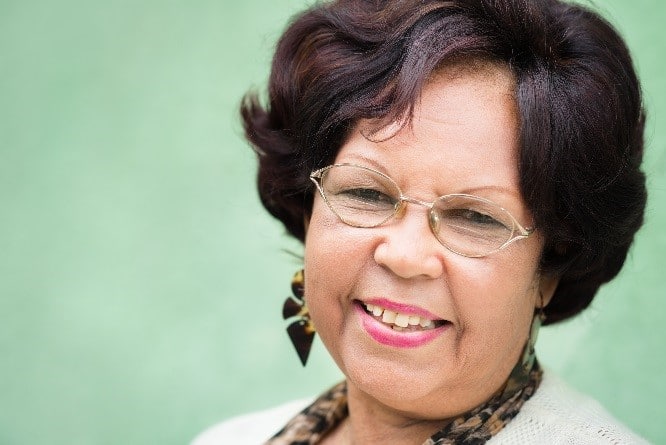 Age-related Macular Degeneration, also known as AMD, is the leading cause of vision loss among older Americans. Macular degeneration is characterized by the breakdown of the macula (the central part of the retina responsible for visual acuity), and affects more people than cataracts and glaucoma combined. AMD does not cause complete blindness because it does not affect peripheral vision. But if left untreated, the vision loss caused by AMD can have a significant impact on daily life, including activities such as reading and driving.
WHAT PEOPLE SAY ABOUT US!
Dr. Haji and his Staff were wonderful, kind, and friendly. They gave me some answers and directed me to where I can get emergency care in a stressful situation
As a comprehensive eye care practice serving Naples and the surrounding South Florida area, All Saints Eye Center offers diagnosis and treatment for various eye disorders and diseases, including AMD. If you believe your vision loss is due to macular degeneration, please schedule a consultation with the trusted eye experts at All Saints Eye Center.
MACULAR DEGENERATION CAUSES
There are two types of macular degeneration: wet and dry. Dry macular degeneration is characterized by the thinning of the macula. This form of the disease accounts for more than 90 percent of all reported cases of the disease and is less severe than wet macular degeneration.
Wet macular degeneration is characterized by abnormal blood vessel growth beneath the retina, which in turn can lead to fluid or blood leaking and vision damage. This form of the disease is a more advanced version and is likely to result in permanent vision loss.
Anyone can develop macular degeneration but the disease is most common among individuals age 55 and older. For this reason, it is recommended that older adults have regular eye exams to check for symptoms of the disease. Smokers and individuals with a family history of AMD are also at a heightened risk of developing the disease.
MACULAR DEGENERATION SYMPTOMS
Common symptoms of macular degeneration include:
Gradual loss of color vision
Gradual loss of ability to see objects clearly
Blurry or distorted vision
Dark or empty spots in center of vision
DIAGNOSING MACULAR DEGENERATION
Macular degeneration is diagnosed by eye care professionals via an eye exam. During the exam, the doctor will dilate the pupils to see clearly into the back of the eye. He or she will check for a buildup of yellow deposits (known as drusen) under the retina. If drusen is detected, additional tests will be used to measure central vision and the health of the blood vessels in the eye.
MACULAR DEGENERATION TREATMENT IN SOUTH FLORIDA
While there is no cure for macular degeneration, there are several treatment options available to slow its progression. Treatment for macular degeneration will depend on the cause and severity of the patient's specific case. Making lifestyle changes such as exercising regularly and quitting smoking can reduce the risk of macular degeneration. Research shows that certain nutrients such as vitamin C, vitamin E, lutein and zeaxanthin can reduce the risk of macular degeneration and slow its progression. Wet macular degeneration can be treated in several ways including via medications designed to reduce or stop the growth of abnormal blood vessels.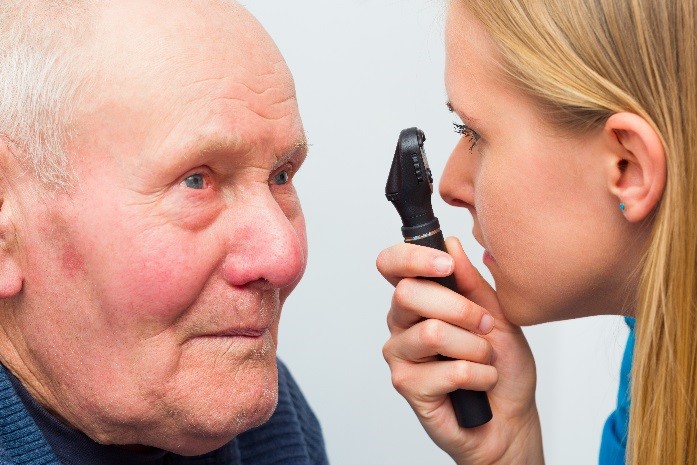 SCHEDULE A MACULAR DEGENERATION EXAM
If you are suffering vision loss due to macular degeneration in Fort Myers, Bonita Springs, or Naples, our team can determine the best treatment option for your case following a thorough eye exam and consultation. We encourage you to request an appointment with All Saints Eye Center by contacting one of our five South Florida locations today. Call us at (239)-592-5511 or complete an online contact form and one of our team members will be in contact with you!