DESIGNER EYEWEAR AND SUNGLASSES NAPLES, BONITA SPRINGS, & FORT MYERS
All Saints Eye Center offers a Complete Selection of Optical Eyewear at Each of Our 4 Locations. Each All Saints Eye Center location has an optical right on the premises for our patient's convenience. You will be able to fill your prescription with the assurance that you are receiving excellent eyewear and professional care. You will be sure to find that perfect look from our wide selection of new frame styles, technologically advanced materials and special features like rimless mounts and titanium flexible metals, magnetic clip-ons and spring hinges.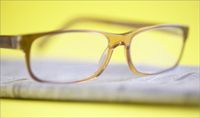 Anti Glare
Polarized Sunglasses
Progressive Lenses
Computer Lenses
Digital Lenses
Our experienced and certified optometrists and staff can also find the right lens for your needs; among the no line multifocals, you can find the Varilux line of progressives, not to mention a full line of high performance photochromics as well as impact resistant polycarbonates and high index lighter thinner materials.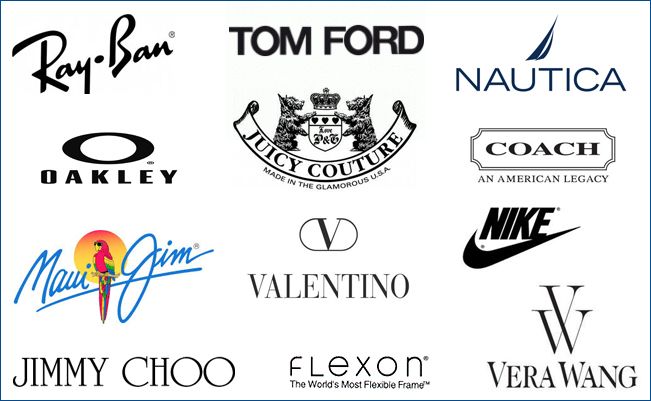 We will fit you with the best style glasses for you. We offer a full line of designer eyewear and sunglasses such as Cazal, Caviar, Seiko, Gucci, Saks Fifth Avenue, Christian Dior, Sophia Lauren, Nike, Revo, MauiJim, Easyclip, just to mention a few.
If you are having cataract surgery and are under medicare, we will inform you of your exact allowance for new glasses and will file to Medicare for you.
TYPES OF CONTACT LENSES AVAILABLE:
TRADITIONAL HYDROGEL CONTACT LENSES
Traditional hydrogel contact lenses are a plastic material that contains water. The plastic material itself does not allow oxygen through, but rather it is the water in the plastic that moves oxygen to the cornea. To increase the oxygen getting through you would have to increase the amount of water in the contact lens, however, increasing the amount of water will cause the lens to easily dry out.
SILICON HYDROGEL CONTACT LENSES
Silicon hydrogel lenses on the other hand allow more oxygen to the cornea because the silicon material itself allows oxygen through, in addition to the water in the lens. These lenses require less water content and as result are less drying and provide better end of day comfort. It is felt that silicon hydrogel lenses let 3 to 5 times the amount of oxygen to the cornea versus a traditional hydrogel lens.
Silicon hydrogel lenses allow a significant more oxygen through them making them healthier to the eye and reducing risks of infections or ulcers. In addition they are more comfortable due to the lower water content that decreases the dryness factor of the lens.
MULTIFOCAL CONTACT LENSES
Multifocal contact lenses have made some great advancements in the past few years, making them more successful at solving your visual needs than ever before.
Bifocal glasses are very successful in allowing both distance and near vision because your eyes turn to look into a different section of the lens depending on what you want to see. Contact lenses on the other hand move with your eyes and therefore you cannot look into a different section like in ordinary glasses.
For contact lenses to work they use something called simultaneous vision where both distance and near are in focus at the same time and your brain determines what it wants to focus on. A good way to understand this is to imagine yourself standing about 2 feet from a screen door – you can choose to look through the screen or look at the individual fibers of the screen. In this case the screen represents your near vision so when you're looking far away it is clear, however, not perfectly clear because the screen is still in your way. With bifocal contact lenses there is a balancing act between distance and near – in general, the better we make your distance the worse the reading is and the better we make the near vision the worse we make the distance. In the screen comparison, to make the near work clearer it would be like making the screen thicker so it is easier to see, however, now the distance is not as clear because you are looking through a thicker screen.
Bifocal contact lenses work great to let you see clearly at distance and give you adequate near vision to see your watch, smart phone or magazine print, however, if you need to read very small print such as the back of a medicine bottle, you will need to wear a simple pair of reading glasses. These lenses will eliminate your dependency on reading glasses 90+% of the time. If you expect and demand to be able to see very fine print, such as a legal document or medicine bottle, these lenses are not for you. If seeing without glasses at far and near 90% of the time and having to use reading glasses on 10% sounds exciting to you, then bifocal or multifocal contact lenses are good for you.
CONTACT LENSES FOR ASTIGMATISM
In the past, astigmatism, a condition where it takes two powers to properly focus the eye, was a problem with using soft contact lenses to see your best. An uncorrected astigmatism can cause a doubling or a reduction in the quality of the image seen, resulting in many patients giving up. With the introduction of toric (astigmatism correcting) soft lenses, these visual compromises are no longer a reason to not wear soft lenses. Over the years, lens manufacturers have greatly improved these lenses, allowing us to give persons with astigmatism the same great quality vision with soft contact lenses as they enjoy with their spectacles.
Toric soft lenses are available in inexpensive multi-lens packaging, offering you the value, convenience and improved ocular health that programmed replacement lenses provide. Some toric lenses are available in a range of colors, allowing you to change the color of your eyes. Others are approved for extended wear, allowing those whose eyes can properly adapt to it, to wear them continuously for up to thirty days.
Whatever your vision correction needs, our team of Fort Myers, Bonita, and Naples optometrists can help you to comfortably see the world more vividly!
Call us at (239)-592-5511
Hours: Monday-Friday 8AM-5PM