Dr. Shamim Haji completed a clinical research post-doctoral fellowship in cornea and refractive surgery at the Mount Sinai School of Medicine, New York, New York, and then a clinical glaucoma and medical retina fellowship at the East Florida Eye Institute, Florida. Dr. Haji completed his Internship at the New York Presbyterian Hospital, New York, NY (Cornell Campus) program. He completed his ophthalmology residency at the UMKC School of Medicine, Kansas, MO. Dr. Haji then went on to do two-year fellowship in Vitreo-retinal diseases at the University of Florida College of Medicine, Jacksonville, FL.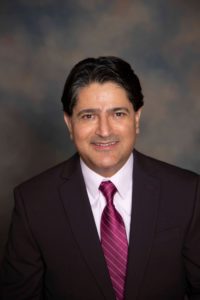 Dr. Haji is board certified by the American Board of Ophthalmology. He has authored and coauthored thirteen papers in peer-review journals, including the Archives of Ophthalmology, and presented over 30 posters at major national and international meetings.
Dr Haji co-authored a book chapter in "The Glaucoma Book: A Practical, Evidence-Based Approach to Patient Care."
Dr Haji says, "The field of retinal diseases is fast evolving especially the retina surgery. I strive to keep up with the cutting-edge technology so that I can provide the best possible care to my patients."
Outside of medicine, his hobbies include sports such as golf, soccer, ping pong and tennis.