Dr. Zimm is the medical director and founder of All Saints Eye Center, he started the practice years ago with the vision of bringing state of the art, high tech, advanced eye care to southwest Florida.  With 27 years of catholic education, he felt compelled to name the practice "All Saints Eye Center."  Beginning as a new physician to the area without any local connections or support was a challenge, however, his practice grew rapidly due to hard work and a commitment to his patients.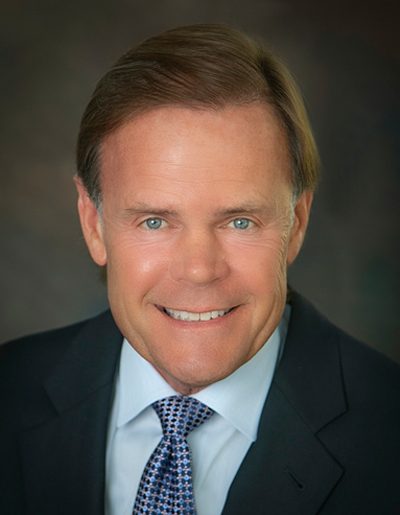 Accommodating the patient demand and growth of the area, he quickly added three additional office locations and several other physicians to provide his patients with convenient access to a broad range of ophthalmologic specialties and dermatology services.  In addition, Dr. Zimm opened Doctors Outpatient Surgery Center to provide his patients with an excellent surgical experience.  Despite the growth and success of this endeavor, Dr. Zimm has not forgotten the core principles of taking care of patients.  His practice philosophy can be derived from a statement his father, a surgeon himself used to tell him "Practice good medicine and the rest will follow." 
The Zimm family medicine: A legacy of over 100 years
One of Dr. Zimm's great uncles graduated from medical school in 1920 with several other great uncles following suit, as early as the 1940s, medicine had become the family business.  After Dr. Zimm's father, Edward J. Zimm, M.D., completed his internship, he was quickly deployed to Germany where he functioned for three years as a field medic in the 8th Armored Division of the Army.  He was awarded two bronze stars for bravery in action and achieved the rank of Major.  Upon his return to the states, he completed his residency in otolaryngology and practiced in Erie, Pennsylvania for 40 years.  Today, the Zimm family has over 20 family members who are physicians in the fields of otolaryngology, plastic surgery, oral surgery, cardiology, dentistry, ophthalmology, anesthesiology and family practice.
Dr. Zimm and his wife are proud parents of six children.  Dr. Zimm is a sports enthusiast, he enjoys hunting, fly fishing and training mixed martial arts.
Specialty Fellowship Training:  Cataract, Cornea and LASIK surgery – Manhattan Eye, Ear and Throat Hospital, New York, New York
Ophthalmology Residency:  Loyola University Medical Center, Chicago, Illinois
Internship:  Hamot Medical Center, Erie, Pennsylvania
Medical  School:  Loyola Stritch School of Medicine, Chicago, Illinois
Undergraduate Education:  Gannon University, Erie Pennsylvania
Dr. Zimm is certified by the American Board of Ophthalmology and is a member of the Collier County Medical Society, the American Academy of Ophthalmology and numerous other associations and professional organizations.
Edward Zimm M.D. was the father of Jeffrey L. Zimm M.D. and practiced otolaryngology (ear, nose, and throat) in Erie, Pennsylvania for 30 years. He graduated from University of Buffalo's Jacobs School Of Medicine and Biomedical Sciences.
Following his education, he enlisted in World War II as a medic to fight with the 8th Armored Division in Europe. He survived the famous Battle of the Bulge and earned medals for his bravery during the war. This image of Dr. Zimm was taken after the war once he earned the rank of Captain.
After returning from World War II, Dr. Edward Zimm became Chief of Staff at St. Vincent's Hospital in Erie. He was very well respected in the community contributing his time to many charity organizations.